Dry type fish feed extruder does not need the steam boiler, so the dry type fish feed pellet machine is cheaper and easier to use and operate.
The feed pellet made by wet type fish feed pellet machine is more smooth and with better quality because the material is ripen and mixed enough in the conditioner compared with the dry type extruder.
The diameter of the pellets can be from 0.9mm-15mm.
We can also customize different fish feed pellet plant depending on your raw materials and specific requirements.
The capacity of the dry type feed pellet machine is lower than the wet type fish feed pellet machine, so usually the dry type fish feed pellet machine is better and economic for the small and medium size user or factory.
mainly sinking pellets,because the density of the pellets are big, if you want to make floating feed,so you need to buy one more extruder.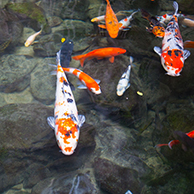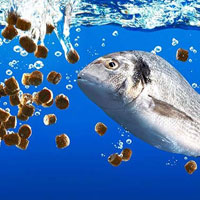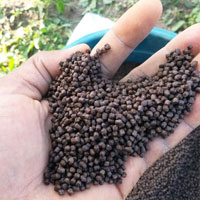 The fish feed pellet line is widely used in production of animal feed, such as dogs, cats, fish, foxes, birds and other pets.
The fish feed pellet manufacturing process, from raw materials crushing to finished products packaging, an be finished at one time.
All the fish feed machines in this plant are with stable operation and advanced technology. It can satisfy the production demands of different customers on current market.
The technological parameter, such as raw materials, temperature, and moisture, of this fish feed production plant is adjustable. Floating fish feed produced by this plant have beautiful appearance, unique taste and rice-nutrient, suitable for different fish and pets.