Honduras customers ordered SZLH 250 pellet machine, conveyor, sealing machine and sewing machine
Pellet machine can be used in all kinds of small farms to make feed pellet to feeding animals,for raw materials,it can be grain,such as wheat,corn,maize,etc,has a vert broad application.It's used in 1-2t/h feed pellet production line.
Content
For the pellet machine,raw material can be corn,wheat,and other grains.
If the raw material are powder,can be make into pellets directly.
If the raw material is particle size,first,we need crush them to powder less then 3mm powders.
And there also some requests for the raw material moisture,it is better if less than 30%.
If you want to make different size pellets,the size,generally we mean the diameter of the pellets,you can buy several different size ring die.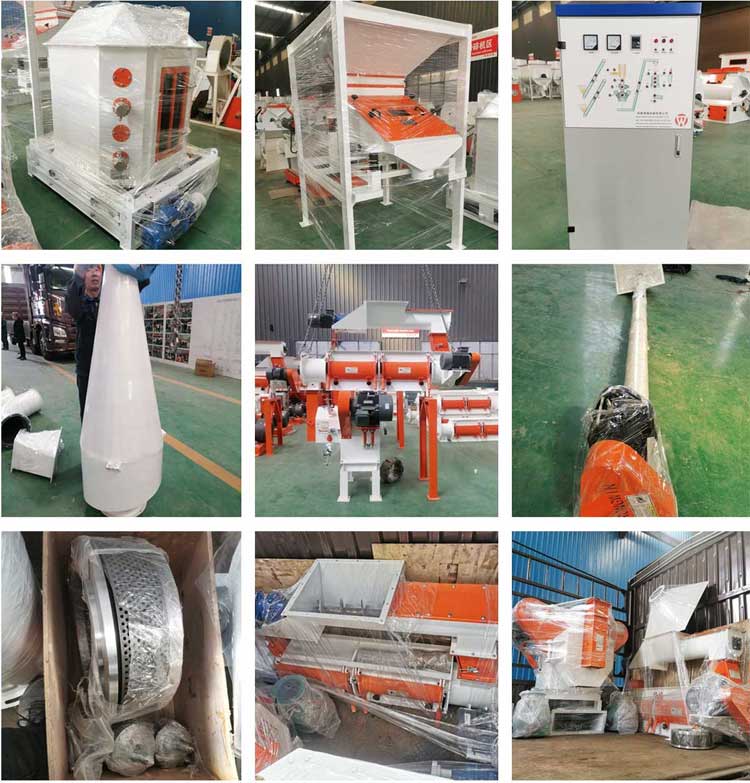 More Auxiliary equipment