1.The hammer mill is typically used to pulverize several items such as oil seed meal, beans, wheat, broomcorn, corm and other materials.
2.Mixing machine can mix all kinds of items to the right proportion is highly possible.
3. The flat die pellet mill is made of wear-resistant material thus having a long service life.Simple structure, small area coverage, easy operation and maintenance. Electric feed flat die pellet mill can process various kinds of solid grain into small feed pellets for animals like chicken, rabbit, pig, etc.
4. feed pellet cooling & screening machine is designed to cool or dry the feed pellets. It can decrease the temperature and moisture of the feed pellets, preparing for the following processes. It also can be used to screen and grade the feed pellets. After processing, you can get the qualified feed pellets without fine powder.
Application of Strongwin Animal Feed Pellet Manufacturing Plant
Raw materials are corn,like Soybean,Maize,groats,grass powder.
Perfectly suitable for home use and individual use, with large enough pellets capacity.
Makes nutritious, healthy, and tasty pellets for cow, pig, sheep, chicken and other animals.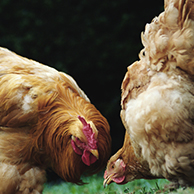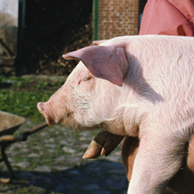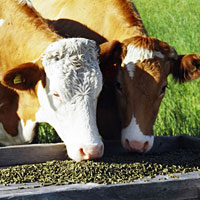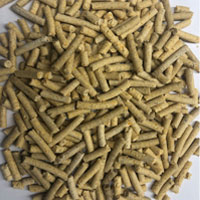 After installation and adjust,we will training our customer's work how to operate;
Training worker how to maintain and protect
According features,we will make a complete maintain rules for you, contains how to maintain,when to maintain,who maintain)
Our company after-sale department will call you at regular intervals,ask if maintain and give advice.